Oscars
Jan 14, 2020 10:17:39 GMT
Post by Deleted on Jan 14, 2020 10:17:39 GMT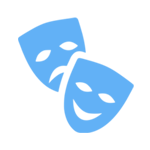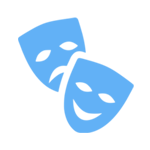 In the end it is all subjective to us mere mortals and it is certainly an old boys club.
[snip]
I haven't seen Little Women but it hasn't been nominated for Director anywhere, so obviously the Oscar judges are not the only ones who think it didn't deserve it.
Having said that, my constant refrain with awards is that they're nonsense, designed to make a big noise to call attention to the industry itself, and if actual noteworthy work gets rewarded it's more of a happy accident than an indication that awards are worthwhile. People will remember the films and performances that made an impact on them regardless of how many awards they won.
In fact, after a couple of years no-one outside of awards nerd even remembers who won what. I was surprised the other day to be reminded that Pheonix didn't win Best Actor for Walk The Line.
This of course, in theory, is true. Anyone that pays attention to awards season knows that it's rarely the best films and performances that get the recognition.
Unfortunately, it is still important because a Best Picture nomination will make people go and see your film. At a time when most wont go to the cinema unless it's to see the latest superhero film or blockbuster, smaller films and more intimate stories look for awards attention to encourage people that there is other stuff out there worth spending your money on.
And if you direct an Oscar nominated film, you're more likely to be given an opportunity to direct a significant project again. Which is why its important for women and people of colour - who are often given less opportunities in the first place - to be given this recognition whenever possible.