Post by poster J on May 26, 2019 0:00:53 GMT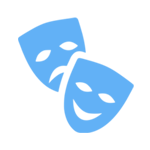 It worked for me because I really loved the conceit of it being one person's not necessarily accurate recollection of their drug-inflected life. It is explicitly told from Elton's perspective.
That's a get-out-of-jail-free card that Bohemian Rhapsody never played, preferring instead to ape objectivity and give the impression of verisimilitude while actually taking huge and obvious liberties with the truth. It is never up-front about its point of view although it clearly permeates the film.
As a result Bohemian Rhapsody felt profoundly dishonest to me even as I was watching it, while Rocketman feels like it achieves a level of emotional truth that is rare in the more traditional biopic format.
I think it's a bit unfair to say people either get what the fantasy sequences are trying to do or they don't - that's a bit of an insult to people's intelligence (mine included).
I get what they were trying to do, I just didn't think it was a good filmmaking decision and it created significant problems with the story flow for me that affected its overall quality. Yes, they are obviously part of the point of it being a drug-addled recollection, but that didn't enhance the film for me and it actually detracted from my enjoyment of it as a film.
I would think everyone knows that all biopics aren't entirely truthful, and certainly I don't think Bohemian Rhapsody ever claimed to be - they were actually upfront in all the publicity for the film about how they were telling a story of Freddie, not the whole story. Anyone could figure it out anyway given it was rated PG.
But what BR did do was tell a pretty much linear narrative that was generally evenly paced and didn't drown in psychedelia. That's not any more dishonest than this one in my book as neither claims to be the truth, it's just different narrative style. And for me that more real, linear style made it a much more watchable film than this one regardless of how close it was to the whole truth. The get out of jail free card doesn't work for me, I prefer my biopics to actually be in biopic style.