Post by Kevin on Nov 15, 2019 7:50:54 GMT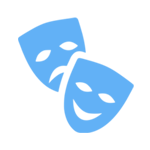 There was certainly something underhand about how that all went down, considering Madonna was on tour and unable to just drop everything to fly to London and sort it herself. She's also spoke about this over the last few weeks on stage, talking about how Guy give Rocco the money to hire his own legal team, supposedly telling him what lies to tell the court, how he took $100 million in the divorce etc...
I don't think it helped that Guy then went and married a woman 24 years younger than her and had a whole bunch of biological kids. But you know, there's never a winner when it comes to divorce and you just have to deal with it.
Sorry but you're clutching quite badly here. I was a fan for many many years, but the moment she lost me for good (and frankly it was after years of having doubts because of her terrible behaviour) was when she did Grahame Norton and treated the fans who gave her the dolls in such a horrible way and that was while she was still with Guy.
Everything you have written is heresy and frankly it's pathetic she is even talking about this stuff in public. She is just a nasty person it's as simple as that. She's always has been, it is nothing new. She treats people like dirt and her relationship with her fans is like Stockholm syndrome. The difference is that as younger fans we used to laugh it off or think YAY what a strong woman, but as adults you just can't ignore it. Yes the woman has made some great music and is a fantastic live performer. But she has always treated her fans with distain no matter what faux niceties she added to her act after going to a couple of Kylie concerts, where she sat texting on her phone the whole show and now has the gaul to take people's phones off them and make them sit waiting for 3-4 hours without them at hers.
Graham Norton - with the dolls - was 2012 to promote WE. She divorced Guy in 2008, so no, I don't think I'm clutching. Married Madonna was a lot tamer (and nicer) than what came before and after, and I don't think it's a coincidence that after both of her divorces she pushed the hyper sexual aspect of her work... but that's for someone more qualified than I to delve into.
No, she isn't very nice to fans. Generally she keeps them at arms length, but in fairness she has rarely interacted with them. The impression I've always had is she that is she comfortable with people being fans of the work and not the artist. Yes, she can be frosty, but it sets a tone that keeps her in control. But as I've said, there's no excuses for being late. None at all.