Post by tonyloco on Feb 11, 2019 15:27:47 GMT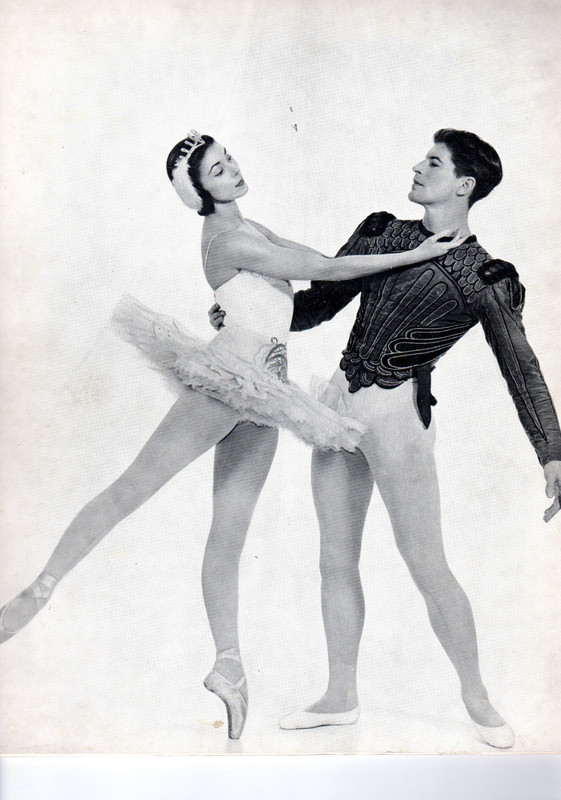 Following on from conversations elsewhere, especially with tmesis, Dawnstar, ctas, Tibidabo and TallPaul, I thought I would set down some recollections of Dame Margot Fonteyn, a dancer with special qualities that set her apart from all other ballerinas I have ever seen. She was not a great technician, although her 32 fouettées as Odile were fine and her balances en pointe in the Rose Adagio were rock solid. No, she somehow just embodied the beauty of classical ballet dancing and was also superb at characterisation in characters as varied as Odette/Odile, Aurora, the Firebird, Juliet, Ondine and of course Marguerite. The one role in which I felt she failed was Giselle where, for some reason, she seemed like a very old lady, but others disagreed!
I first saw her in Australia in 1957 when she and Michael Somes, together with Rowena Jackson and Bryan Ashbridge, joined the excellent Australian Borovansky Ballet Company for what I think was a two-week season. For one week Fonteyn and Somes danced Act II of
Swan Lake
and then for a second week they danced the last act of
Sleeping Beauty
, into which the Rose Adagio was inserted after the first night when the public and the critics complained that the single pas de deux was hardly enough of the famous pair.
Then when I came to London in March 1960, I saw Fonteyn's
Sleeping Beauty
, which was incredible to see this 40-year-old ballerina being a 16-year-old girl, followed shortly afterwards with her
Giselle
which was awful. She seemed like an old lady and it just didn't work for me. I have to say here that my favourite Giselle has to be Svetlana Beriosova although probably the best danced was by Natalia Makarova with what was then the Kirov.
Returning to Fonteyn in 1960, she was brilliant in
Ondine
, a role that Ashton had created to make the best use of her particular physical qualities and was very good in
Swan Lake.
I also have vivid memories of
Daphnis and Chloe
and
Cinderella.
As we know, instead of retiring around that time after she reached 40, she began a completely new career dancing with Nureyev and, apart from
Giselle
, most of her roles opposite Nureyev were quite spectacular.
Marguerite and Armand
was sensational but probably the most exciting night I ever spent at the theatre was the first night of Macmillan's
Romeo and Juliet
in February 1965. It was three hours of thrilling excitement, with the entire company at the top of their form and Rudy and Margot being the star-crossed lovers to perfection. Again, Margot was totally convincing as a young girl falling deeply in love, and Rudy was Rudy!
One of Fonteyn's qualities was the physical expression of whatever emotion she was portraying. Her Aurora was glowing with joy, her Odette was quivering with fear at her first encounter with Siegfried, her Odile was a wicked temptress and her Firebird was also terrified to be captured by the Prince. The ultimate in this was probably Marguerite, which was mainly Fonteyn emoting and it was totally draining. In my experience, most other ballerinas tend to remain rather po-faced in ballets like
Swan Lake
and
Sleeping Beauty
and I often wondered whether Ninette de Valois had forbidden the other ballerinas in the company to imitate Fonteyn and her physical emoting. Another of her qualities was musicality. She filled every phrase of her dancing, and even when she was on stage but not actually dancing she remained inside the music in a way that very few other dancers seem to be, although I do see this quality to a certain extent in Jane Torville!
I feel particularly lucky to have seen so much of Fonteyn, albeit in the later part of her career, and while I fully appreciate that there have been and still are other very fine ballerinas, I believe Margot Fonteyn was something very special because of her matchless artistry.