Post by Deleted on Mar 12, 2021 20:21:37 GMT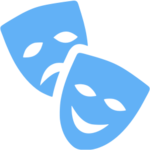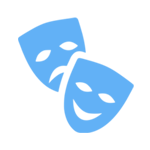 He's a grown adult, capable of considering the historical significance, making his own choices, saying "do you know what, this would make me feel uncomfortable, no" or "this isn't right" (as are all his colleagues involved) but instead he gets up and enjoys it.
I suppose if someone scheduled in a royal sexual endeavour with an minor they'd be just as obliged to comply. Oh wait.
I mean, he
could
have arrived, seen what the host nation had planned, and said no. But how offensive would that have been to the hosts - a visiting member of royalty basically saying, "Stuff your welcome ceremony!"
This from a newspaper article at the time suggests a great deal of local pride in sharing a tradition from Tuvalu:
"The islanders had promised the Duke and Duchess would be carried off their aircraft, in keeping with the tradition of carrying visitors who arrive by sea, but the Royal couple had no idea how it would happen until the moment they arrived.
"The couple looked delighted when 25 men in traditional Polynesian dress emerged with the home-made double throne, on which they were carried to a tribal hall on the main island of the group for a raucous welcoming ceremony, known as a falekaupule ceremony."
Can nobody on Twitter see how insulting it is to take away the right of people (who happen this time to be people of colour) to greet their guests however they darn well like, instead pointing fingers and crying, "Racist!"? Sorry, but that feels uncomfortably 'white saviour' in and of itself.
Also, it happened nearly 10 years ago. Everyone involved might do it a bit differently now, I guess. (Or not... traditions can take a while to change!)
The only reason they were greeted with such pomp and circumstance was because the British Monarchy still technically rule there as a result of their barging over and claiming Tuvalu as their own, as was the British method way back when. Prior to William & Kates visit, there was movement to abolish the British Monarchy's power there. That ceremony only took place because of British Colonisation and I suspect was undertaken out of perceived obligation rather than an emotional tradition urge as you'd imply.
Not that it should be relevant, but it was a person of colour who pointed this out to me, so please do try brandish me as a 'white saviour' in this instance.