Post by intoanewlife on Feb 20, 2020 16:45:13 GMT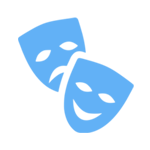 Madge has probably toured more in the last 20 years than she did in her peak years. Film work and having her children probably stopped her touring as much as she might have done in the 1990's.
Having checked back on her tour info, nearly every show she has played as a major artist she has sold out so is still a huge live draw despite playing a fair number of concerts in more recent years.
These shows are clearly something she wanted to do.
I think she needs to get this tour finished and get her injury sorted and then she can consider when and if she wants to play live in the future again.
Madonna doesn't need to tour and if she couldn't give the sort of show she wants to then she probably wouldn't. But she must also know that at 61 she cannot do the sort of shows she was doing 20 let alone well over 30 years ago as regards all the more faster dance routines or certainly do them less.
She can concentrate on her vocals more, still have the great visuals and have dancers working abound her but not do so much dancing herself or just spread the shows out more. If she needs 2 days off after a show then do that.
She started touring more because there is no money in selling/making music anymore and she was offered a massive Live Nation contract after she left Warners.
From Hard Candy onwards her album sales have been pretty low. Rebel Heart sold just over a million world wide and Madame X will do nowhere near that. Compare that to the 25 million True Blue sold and it's no mystery why she tours more.
Digital single sales taking over pretty much destroyed the charting history of most 'heritage' acts, as there were no longer multiple formats for their fans to buy to help 'tip' the charts in their favour.
It has hit Kylie and others the same and she too was very smart to become a touring artist over a musical artist pretty early on, because she only sells albums in like 3 markets, but can sell out concerts anywhere.
They all follow the same format. Release the first 'hit' single and sell the tour tickets on the day the album drops. They pretty much only make albums to sell tour tickets off the back of them these days, which is the complete opposite of how it used to be when you toured to sell an album.
Amy and Adele have been the only recent female artists to sell albums in massive quantities over the last 10 years and I believe Rihanna is the queen of singles sales.