Post by Dom on Oct 18, 2019 11:28:46 GMT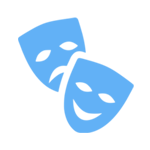 So you can very much count me in the Les Mis fans category, who booked a JOJ show specifically as I love the show and I wanted to see it performed by the best people.
But I can kinda see where the people who only wanted to see Alfie are coming from. I think these are fans of Ball&Boe, not of Les Mis. Was billed as "all star," priced accordingly and if you have bought your ticket as you wanted to see the Ball and Boe show, I guess it doesn't matter how good the U/S is, you are not getting what you feel you paid for.
That said, you would hope that once the show got going, you would lose yourself in the Les Mis magic and forget your annoyance and reservations.
Anyway, the whole advertising 'names' (but small print of you are paying for the show not the name) will no doubt be an issue (for the GBP, not for most board members) for years to come....
And certainly there is no way they could have charged the eye watering prices without Ball&Boe.
I totally agree with what you say and surely the only way to satisfy people in both 'Star' / 'Potentially Best Performer' categories would be to offer Refunds on the day/night if the person you had specifically paid for is ill / indisposed. Speaking as someone who paid £300 to not see Glenn Close in Sunset at the Coliseum I've always thought that this should be the case.
I'm sure it would cut down on Celebrity Absenteeism by a huge amount too if their wages were docked. I'm sure that if the producers who set these inflated prices were hit in the pocket they would be more selective in who they allow to be cast and talent would really shine through and be rewarded...

So this is what happened when Sheridan was off from Funny Girl - people were offered exchanges/refunds.
I saw NJB and was perfectly happy as had wanted to see Funny Girl.
But when you have SS fans who don't specifically wanna see Funny Girl you have a problem.
I guess it's all about the buyers intention. Most people will have a mix of wanting to see Les Mis and certain performers. But then you have people at the extremes who want Ball and Boe and really have no interest at all in Les Mis (which is a shame, but there we are). For them the understudy could be God himself, it would still be inconsequential.
In my world, the solution is to advertise the SHOW, and the cast is small print. But sadly in 2019, that doesn't put bums on seats.