Post by Sean01 on Sept 13, 2017 12:20:00 GMT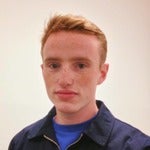 Completely agree - it's just a way of excusing a giant rebuild, and saying it's all for this mega-musical! That theatre
did
desperately need a pretty large refurb, and they (theoretically) had the time to tear down practically an entire theatre block and rebuild (Billy Elliot closed in April 2016, they had over 18 months to complete the project!). But someone didn't do their homework, and work out just how difficult it would be to access the site, and deal with the centuries of London weirdness they already knew were underneath the theatre! Not even to mention that Victoria station was undergoing massive renovations, at the exact same time, as well as the enormous building site all around that Victoria area.
I'm guessing the project managers kept stringing the theatre company along, making promises that they would have their theatre back on time, until it was just far too late to do anything about the situation, except push back opening night (surely the last resort decision for any theatre).
Hamilton could have gone into almost any of the 1000+ seat theatres in London - there's enough to choose from! DMT basically just decided they wanted a shiny, new theatre for their golden goose production! If you're going to charge the highest ticket prices in London, it was probably a good thing to have a completely modernised theatre to justify those prices. It's just the project to get to the updated theatre appears to have been badly managed - I have done project management as a profession, and just don't believe that the excuses they've used were actually unforeseeable. They just didn't do enough research at the start (this is such a common pitfall), to really understand the area, or know about other work going on around them, and therefore didn't build enough time into the project to deal with the issues, and/or find the right people who could circumvent any problems.
ALLEGEDLY, Cameron went so far as to consider opening the show in another venue for the first few weeks to get around this problem. Allegedly.
I can actually believe this - because they will have literally thrown every idea they could onto the table, in order to rescue the production, at this late stage. Instead, they've gone with a delay - plus, probably throwing a large amount of extra money at the project, to get it finished. Even with the new timeline, I'm betting it's still down to the wire if they'll have a finished theatre on the first preview performance. I hope someone in the know tells all eventually - I'm sure there have been tantrums and firings aplenty, recently!

Oh what I wouldn't give to have been a fly on the wall!! 😜