Post by Kevin on Nov 20, 2019 0:19:39 GMT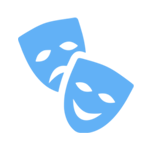 My understanding is that the Palladium will not have a curfew in place. But my point is that in the US there has been zero audience backlash over the start times outside of the 12am start in Vegas... and after that she's reigned it in.
Personally I can't see a London audience holding back and will let her know it's not okay. Despite her late starts in the US her reviews have all been glowing. London reviewers will curse her if she's late, no matter how good the show is. Press matters to Madge.
But I've got faith. She started on time in London on her last tour, re-introduced songs she had cut and then added a few extras in that were not part of the setlist. So we shall see.
People have been whinging about it from the very first show, you're clearly not looking very hard for criticism. Of course I don't mean braindead stans whose children could be murdered by the woman and they'd still say 'what do you expect it's Madonna', I mean normal people who don't suffer from brain strangling cognitive dissonance x
I don't use twitter and I don't go looking for negativity from people I don't know, no. However to clarify my point further, I mean during the show, no one is challenging Madonna over her lateness and I think in London they will. For example, NME gave the show 5 stars and basically said this about the late start:
You might expect the world's biggest pop stars to have their audience out the door by 11pm but, by the time the clock strikes that hour in Brooklyn, Madonna's only just come on stage. Not that anyone minds – there are a few outbursts of impatient claps and cheers in the time leading up to her arrival but the overriding atmosphere in the venue is one of pure excitement as people – in their finest gowns, tuxes, and vintage Madonna merch – sip wine from plastic beakers and hover in the select zones were phone use is allowed (all mobiles are locked in pouches for the entirety of the show). The late start is immediately worth it. The show is a mind-blowing riot of theatrics and powerful political messaging...
If she didn't turn up until 11pm that is
not
the description of a London audience imo, nor the kind of review she should expect. I can't imagine anyone here saying an 11pm late start was 'immediately worth it'!