Post by tonyloco on Nov 14, 2017 17:01:01 GMT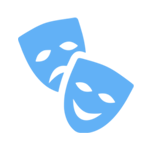 My favourites are the Rosenkavalier and Hansel and Gretel.
Some Christmas present ideas being added to my list!
Hello Mr Snow. Come in and join the party: we're having a
barvellous
time! This is exactly how Walter Legge always pronounced the word 'marvellous' with a very explosive 'bah' as the first syllable.
If I remember rightly, Karajan always rated the
Hansel and Gretel
highly and of course Elisabeth Grümmer was another of those wonderful sopranos with the distinctive voices who sang Mozart and Richard Strauss, and like most of the others was also champion at the Wagner lyric roles. I heard her once as a terrific Elsa in
Lohengrin
with Astrid Varnay as Ortrud
.
It was a visiting company from eithger Hamburg or Frankfurt at Roseberry Avenue and Varnay's outburst in Act 2 raised the roof and everybody shouted 'bravo', which I think is the only time I have ever heard any Wagner opera interrupted mid-act in that way. And nobody went 'shush' because everybody in the whole audience was yelling!
The Karajan
Falstaff
is another Legge triumph. I find that with both the Karajan and the Toscanini recordings it is fatal to start listening because you will not be able to stop until you get to the end of that magical, mercurial score. I know Bryn is good at it, but so were Tito Gobbi and Geraint Evans in the splendid Zeffirelli production in the 1960s. And we generally had luxury casting of the delicious Mirella Freni and Luigi Alva as the young lovers and the very camp Regina Resnik hilarious as Mistress Quickly. Mistress Ford varied but Ilva Ligabue was the best. Gobbi was Verdi's Falstaff and Evans was Shakespeare's. The recording was made in JUne 1956 so that was definitely one that Legge would have recorded in mono
and the long suffering stereo engineer would have scrambled around to get a stereo version from his own set of tapes, but I am not aware that this posed the same amount of problems as
Rosenkavalier
did.
Any more gems forgotten?