Post by tmesis on Sept 10, 2017 13:12:33 GMT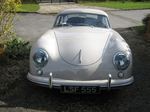 The total world-wide sales of all classical recordings is no more than the total world-wide sales of the whole of The Beatles catalogue.
Tony, with your greater knowledge than me of the industry, do you think that's about right?
Funnily enough, I was going to mention Norman Lebrecht in one of my replies about sales but thought better of it. I think Norman's comparison is rather far-fetched but there may be some truth in it in a very generalised way in that, as I said before, sales of most individual classical recordings are much lower than people imagine and it's only the occasional high profile item, like the Three Tenors, the Vivaldi Four Seasons and the Canto Gregoriano by the Monks of Silos that suddenly take off, but also aided by intensive international marketing including TV advertising. Movie soundtracks also occasionally hit the jackpot as indeed 'Titanic' did. As far as Callas is concerned, her big sales have been achieved only by those compilations like 'The Romantic Callas' and 'Popular Arias from TV, Films and Opera' aimed at the widest popular market that have achieved really big numbers.
Coming back now to Lebrecht's statement, does he mean that in any one year, the total world-wide sales of all classical recordings is no more than the sales of the whole of the Beatles catalogue in that same year? And, if so, is he talking about some particular year around the time he made that statement? I very much doubt whether he has actually got any factual basis for saying this and I think we should take the statement in a metaphorical way. Also, the international record business has changed out of all recognition in recent years with the decline of CD sales and the rise of digital downloading and streaming. The alleged rebirth of the vinyl market is also greatly exaggerated. So while I would discount Lebrecht's Beatles comparison on a factual basis, he has nevertheless drawn attention to the fact that the international classical record business in total. is very much smaller than even one very specific segment of the pop business, namely The Beatles.
By the way, I am speaking here from a position of authority because I did actually meet The Beatles once and I also met Callas once – so what I say must be true!
I've just found the book, it's from 'Maestros, Masterpieces and Madness' (2007)
So one assumes he is speaking of up to the date the book was written:
'Adding up the top-selling artists...one arrives at total classical sales of somewhere between 1 and 1.3 billion...[he then discusses pop sales ending with the statement] the all-time leaders are the Beatles which EMI estimates is 1 to 1.3 billion.' Even though Norm can be a bit sensationalist that actually sounds pretty credible.
He gives lists for total classical sales by artist and you were right, Herbie's tops with 200m.
Here's the list:
1) Karajan 200m
2)Pavarotti 100m
3)Solti 50m
3)Fiedler/Boston Pops 50m
5)Bernstein, Callas, Galway, Domingo, Marriner (all equal 5th) 30m