Post by emicardiff on Sept 7, 2017 11:55:50 GMT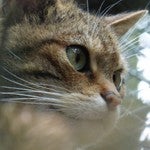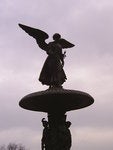 Sorry but it really annoys me when people seem to think others shouldn't share their political views on social media just because they don't happen to align with their own. I have no problem with the pro-Brexit and Tory friends and aquaintneces I have as long as they stay on the right side of 'not offensive' and 'not personal' they're equally entitled to share their thoughts along with theatre reviews or annoying pictures of their kids.
I do try to ignore the RTs but it's quite difficult when sometimes there are 20+ RTs within a few minutes. And some of them are fairly offensive in terms of how anti they are.
Please could you explain how to do this? I didn't know it was possible.
I think it's clear based on personal experience and what anyone can see from your posts you just think your'e entitled to live in a bubble where you don't have to acknoledge there are different views in the world- sorry but part of being an adult is dealing with that. It's pretty immature to believe you can just la la la your way through life and not have to at least acknowledge there are other viewpoints in the world.
If posts are actually offensive report them. And to turn off RT's you click on the three dots next to the follow button, there's a drop down list and you click on it.