Post by Kenneth_C on Aug 15, 2017 2:27:05 GMT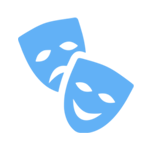 Sorry, but I think that sucks. For sure, screen out scalpers and multiple entries, and maybe even limit pre-registration codes to the first million to register, but to randomise access twice over seems extreme and unlikely to beat professionals who will probably use software to generate a million addresses, of which many will get lucky.
There seems to be a perceived wisdom that anything 'random' is 'fair'.
It ignores the fact that a random system is just as likely to select a scalper as a genuine fan, and more likely once the scalpers work out how to skew the odds in their favour.
This is not just a "random" system. The key element is the pre-sale verification phase. Think of it like a background check.
Ticketmaster says it will run its metrics against those accounts that pre-register for access to tickets. Without saying exactly what said metrics are, I expect they will be things like past ticket-buying history, secondary market sales (using TM's in-house resale system) and possibly even attendance. (A few rock bands have added "verification" components like buying their albums through specific links or sharing posts on social media, but that is unlikely to be a factor in the case of HP.)
Only after an account has been "verified" will the random codes, internet waiting rooms, whatever, come into play. The idea is that, not only will there
not
be an advantage for the computer whiz kid with 1000 email addresses, they shouldn't even make it into the "verified" pool to begin with. Or certainly not in the numbers they have heretofore.