Post by fridayfan on Nov 26, 2017 17:58:41 GMT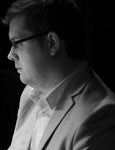 I have seen this production in its various incarnations over the years and certainly when I saw it at the Savoy and its previous tour I was blown away by its grittiness and integrity to exploring a dark time in history.
Last night I felt somewhat overwhelmed. Louise Redknapp was a poor choice for Sally. Yes she could sing the role (with some melodic adjustments) but she could not Act this multifaceted role. Ironically her bio in the programme had so much info that a smaller text size needed to be used and ended with "making her theatrical debut".
I loved Will as the Emcee in my previous visits but last night I felt his performance lacked the danger he once brought to the role. I think vocally his voice lends itself so well to this era, particularly in 'I Don't Care Much', reminiscent of his beautiful version of 'All The Things You Are' in the film of Mrs Henderson Presents.
The audience was full of Louise & Will fans who were more interested in seeing the celebrity rather than engaging with the plot. This resulted in some in appropriate whooping at some of the shows darker moments.
I get the impression that this tour has not been given the same directorial attention to detail of the previous runs and has been rushed together in same fashion BK puts together his tours of Joseph and Blood Brothers.
I noticed a few changes to the Emcee part, reduced anger scene and not so much troughing of the notes in the money scene. I thought in the previous productions that big these scenes took an unnecessary toll on his voice so I'm not sorry they changed those, and it certainly didn't spoil my enjoyment of the show.
I can't think of much else that has changed.